LL1885
Screenshots taken about 5 minutes ago… THERE ARE TWO PATHS, people.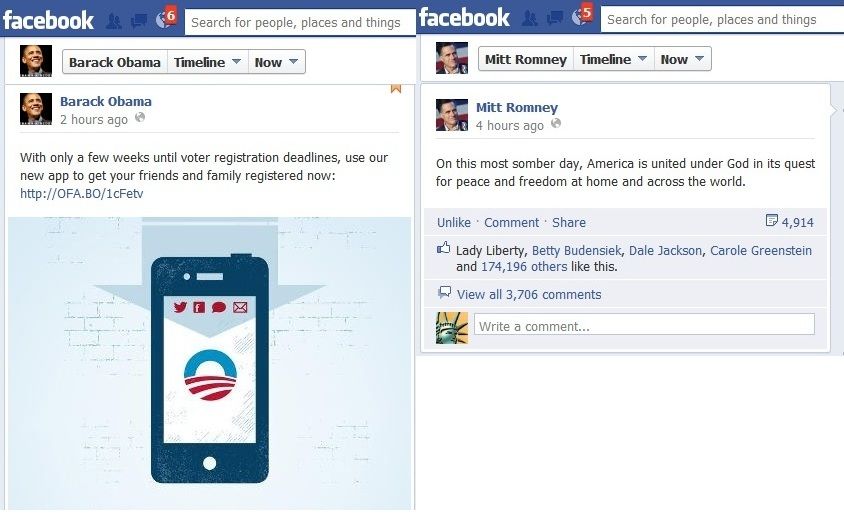 Related:  Obama releases Message to Arab Forum on 9/11
UPDATE: It took all day for Obama to post a single item on Facebook about 9/11. I took the above shots around 3 pm EST on 9/11 — just so you know. It's worth noting President Social Media Expert also blew it off on Twitter.
Mitt Romney's first tweet on 9/11: twitter.com/MittRomney/sta… Barack Obama's: twitter.com/BarackObama/st…

— Kevin Eder (@keder) September 11, 2012